Sunday Worship Service
 10:00 AM 
Office Hours
Monday-Thursday:
9:00 AM - 4:00 PM
Friday: 9:00 AM- Noon 
----------------------------------------------
---
Upcoming Events:
 
Laingsburg Community Singers
Proudly presents:
Christmas is Here!
Concert
Sunday, December 4th -- 4 PM
Asbury United Methodist Church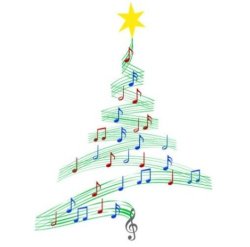 Asbury Special Music Sunday
Sunday, December 11th, beginning at 9:45 a.m, will be a prelude of Christrmas music performed by the Asbury Brass Quintet.
Come join us for wonderful music, performed by our Asbury Brass Quintet, and our talented Choir during the worship service, 10 am! A worship service fully dedicated to beautiful music! Please Come Join Us! 
 
ASBURY BRASS QUINTET AT ASBURY'S 
DECEMBER 11
"MUSIC SUNDAY" SERVICE
Tentative Plans
9:45 AM "Christmas is Coming" Prelude before the Service
It's Beginning to Look a Lot Like Christmas
Silver Bells
Carol of the Bells
Christmas Time is Here (from Charlie Brown Christmas)
We Wish You a Merry Christmas
During the 10:00 AM Service
Christmas Fantasy for Organ and Brass 
Ding Dong Merrily On High
What Child is This?
Hark the Heralds Angels Sing
"Now you are the body of Christ and individually members of it."
 1 Corinthians 12:27